Liszeski Plumbing
is Yukon's Best Plumber
We offer residential plumbing – full service and repair in Yukon, Oklahoma. We want to help solve your plumbing problem and we can handle it all.
Voted Yukon's Best Plumber. Serving Yukon Since 1993.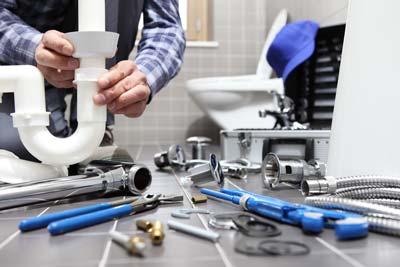 Toilet & Sink Repair
We specialize in fixing toilets and sinks at your home or business.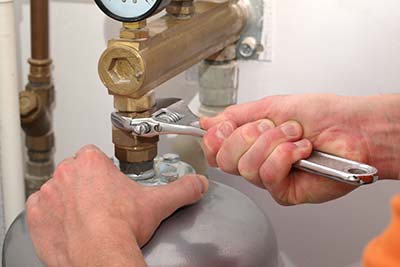 Hot Water Tank Installation
We'll help you professionally install your hot water tank and its components.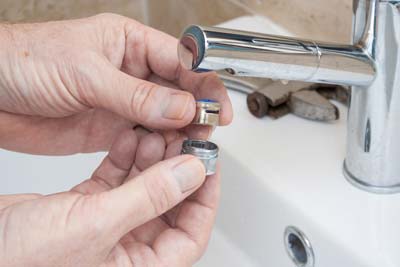 Faucet Repair & Replace
We can fix your leaky faucet 'like-new' or replace the whole unit if needed.

"Liszeski plumbing is the best in my opinion. Very quick and friendly he was at my home within 2 hours of me calling. Fixed my plumbing needs to perfection. Highly recommend."
– Jarenda Gardner

"Great customer service! David is very upfront about cost, very knowledgeable about all the repairs that needed to happen, and cleaned area as he worked. Very happy with end result! Thanks David!"
– Michelle Wittenburg

"Explained things very patiently & in laymen's terms when asked questions."
– Traci G.

"The first time (several years ago) I called it was because of the name. Now it is always because of the awesome service I have always received. Thank you."
– S. Mennis

"Lady that answered the phone was very polite & helpful and kept us informed of delays and arrival time."
– Dr. J. Kriser

"I'm not sure how your prices compare to others, but your work and presentation were high caliber."
– Z. Smith

"We are so impressed with the promptness, cleanliness, courteousness, work knowledge, and suggestions they made. We will look forward to seeing them again."
– D. Ledbetter

"Great Job. You have changed the image of plumbers."
– R. Leonard

"We appreciate you coming back to remedy the problem not fixed the first time."
– D. Harding

"Very good work. Conscientious about job. Made sure job was in excellent working order before leaving the job site."
– John and Beverly M.

"We called you because you not only do the work properly, but because we feel you treat us fairly."
– The Thornburgs
Dave Liszeski's Professional Referral Network
I have been a friendly member of the Yukon community and surrounding cities and have met many business professionals that I would be happy to recommend to you. 
Renovations & Remodeling
Roofing & Gutters
Electrician
Painter
Home Inspector
Floors (Carpet, Tile Wood, etc)
Heating & Air Conditioning
Insurance (Business / Commercial)
Information Technology
Certified Public Accountant
Advertising & Promotional Products
Search Engine Optimization
Online Marketing
Cleaning (Residential & Commercial)
Chiropractor
Photographer
Financial Adviser
Residential Real Estate
Auto Body Service
Residential Mortgages
Impeccable Service • Dependable Craftsmanship • Free Estimates